East Bengal FC has been the talking point for quite a few weeks now. The Bengali Giants are more keen than ever to join the top flight Indian Super League. Recently as their arch rivals Mohun Bagan FC, merged with the ATK FC so as to ply their trade in the first tier, the red and golds are in rigorous talks with their new to-be investors to sort out the financial documents and submit their bid for a spot in the ISL.
East Bengal and the road ahead:
East Bengal FC are stepping up the ladder to their coveted ISL debut as the officials are also quite optimistic having yearned the support of the State Government. The club has been granted an extra buffer period of a week for submitting their documents for the club licensing by the All India Football Federation (AIFF). The Kolkata based club were previously operating with the Quess Corp. on board. As their contract ends this season, numerous rumours were floating about their new investors. The American multi-national 'Proctor and Gamble' (P&G) and Red Chillies Entertainment were also reported to have had a dialogue with the East Bengal FC.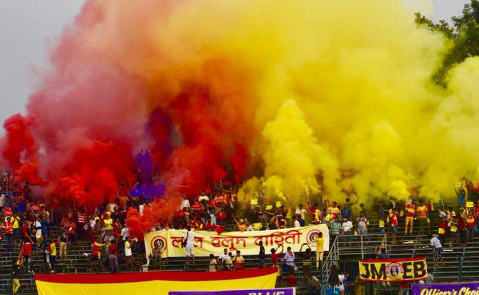 As per reports, 'Salim Group' the conglomerate from Indonesia is also in the race for buying the majority stakes of East Bengal. The business house has previously worked in the state for the development of the Kolkata West International city. Some sources also reported about Prasun Mukhopadhyay, the NRI industrialist is at the median of this move.
It would be interesting to see how things pan out for the East Bengal FC as their next season is still sailing with the tides. We can expect the things to fall in right place by the month end. Stay tuned for more updates!
---
Check out our website for regular updates of Indian Football – https://iftwc.com/
For all Transfer Rumours – https://iftwc.com/transfer-centre-indian-football/
Our Social Media Handles :
Instagram – https://instagram.com/iftwc_
Facebook – https://www.facebook.com/IFTWC/
Twitter – https://mobile.twitter.com/IFTWC
Telegram – t.me/techtroiftwc
YouTube Channels –
Techtro-IFTWC – https://www.youtube.com/channel/UCzrGZMoQE_XrnAj7HEM1tRw
Techtro Indian Football Hub – https://www.youtube.com/channel/UCG2HEh0H_BuqDFaePTcsCeA