I League vs ISL has been quite a debated topic of late. A merged league, a free-flowing hierarchy, and what not! After all the permutations and combinations Eelco commented, "When it comes to the I league and the ISL, I think in any country you need to have a first division, a second division and then the third and so on. If you have the ISL as the top-flight league, it's great. It could be perfect for the development of young players who will in turn play more games there.
Can there be an improvement? Absolutely, because in the end you often see that the I league is easier than the ISL, you see fewer tactics as it's more of work hard and the physical aspects, also the number of foreigners is less in I league. Overall it plays a good developmental part but overall there's room for improvement in every league in India. But as per my opinion, there should never be only a single merged league, rather there should be a proper structure that forms the pyramid of development."
As we recapitulated about the burning matter, which is obviously the Indian National Team conundrum, he said, "National team is always a difficult difficult topic, you have to be realistic. Anyone who coaches a National team, it's a struggle, it's difficult at the same time. You need to be very realistic. To play attacking, possession-based football would be tough because you play against better opponents, at the same time you play against teams like Bangladesh, where you need to show that you're the better side.
"I don't want to speak too much about the last results because they were disappointing. I have different thoughts on how to go about it, I'm sure that Igor Stimac is doing his best and has his way of working. I can only wish him good luck. But overall, you need to know your place you, to know where you are as a country on the football ladder and from there you need to to set realistic goals and set realistic strategies in order to perform."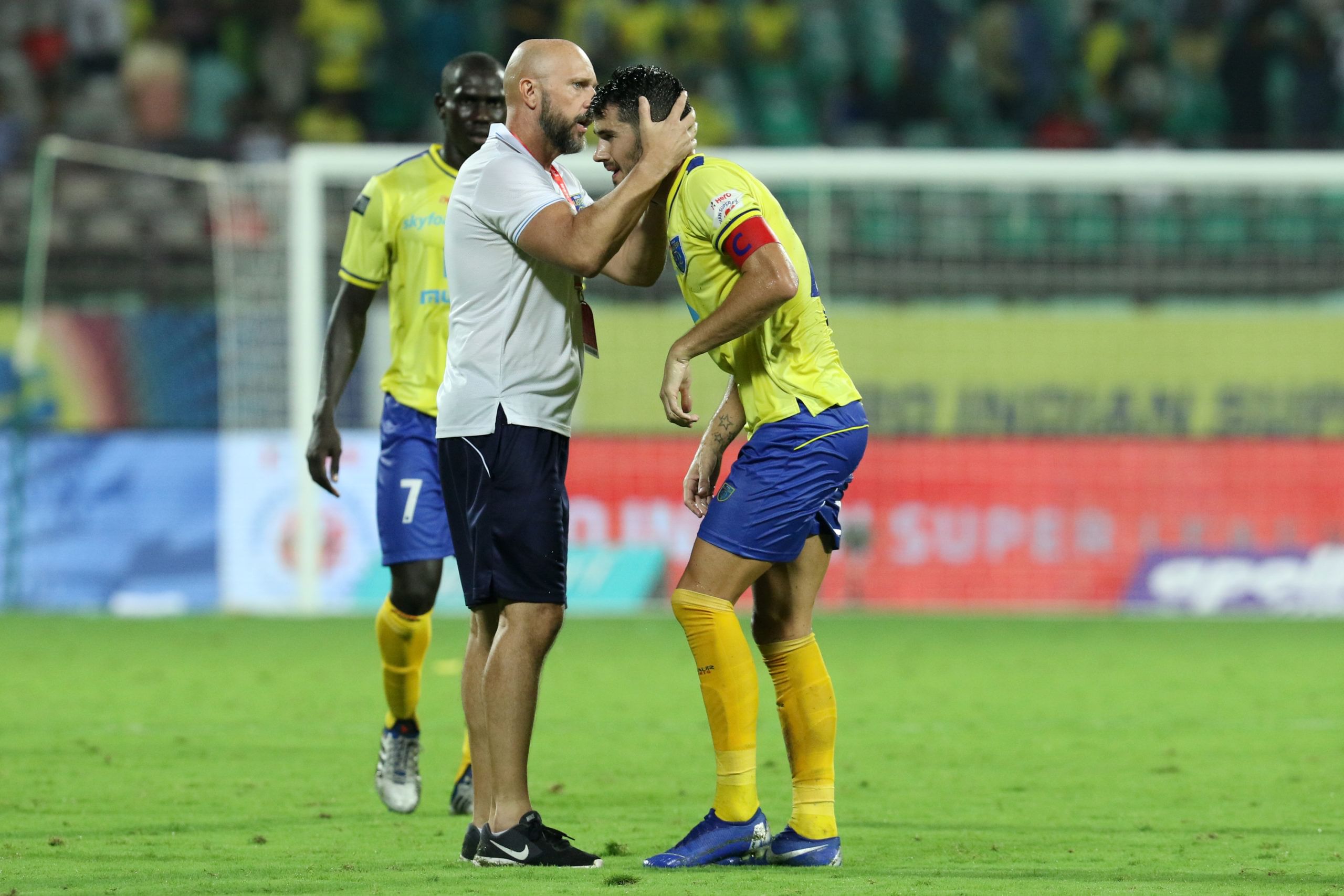 On a parting note, Eelco had a special message for the fans, "Throughout my career, I've always had a good connection with the fans. I think they connect really well with you when you're honest and straightforward. For all the Indian Football fans, of course, my best wishes for your upcoming future but a special message for the Northeast and Kerala fans because I have shared time with them, they'll always be in my heart and hopefully, we'll meet again. All the love from my side and hopefully we'll meet on the field soon."
---
Follow IFTWC via our website, Instagram, Twitter, Facebook, WhatsApp, and Telegram pages/channels for all the latest updates on Indian Football and download our app from the play store.