IFTWC had an exclusive interview with TRAU FC's defender Helder Ribeiro. The Brazilian center-back told us about his relationship with the head coach, the difference in footballing cultures of middle-east and India, and much more.
Helder Ribeiro after playing extensively in Brazil and Middle-East came to India when TRAU FC came calling. What followed was an excellent debut tournament for him as a thrilling final matchday saw his team narrowly miss out on the I-League trophy to Gokulam Kerala FC.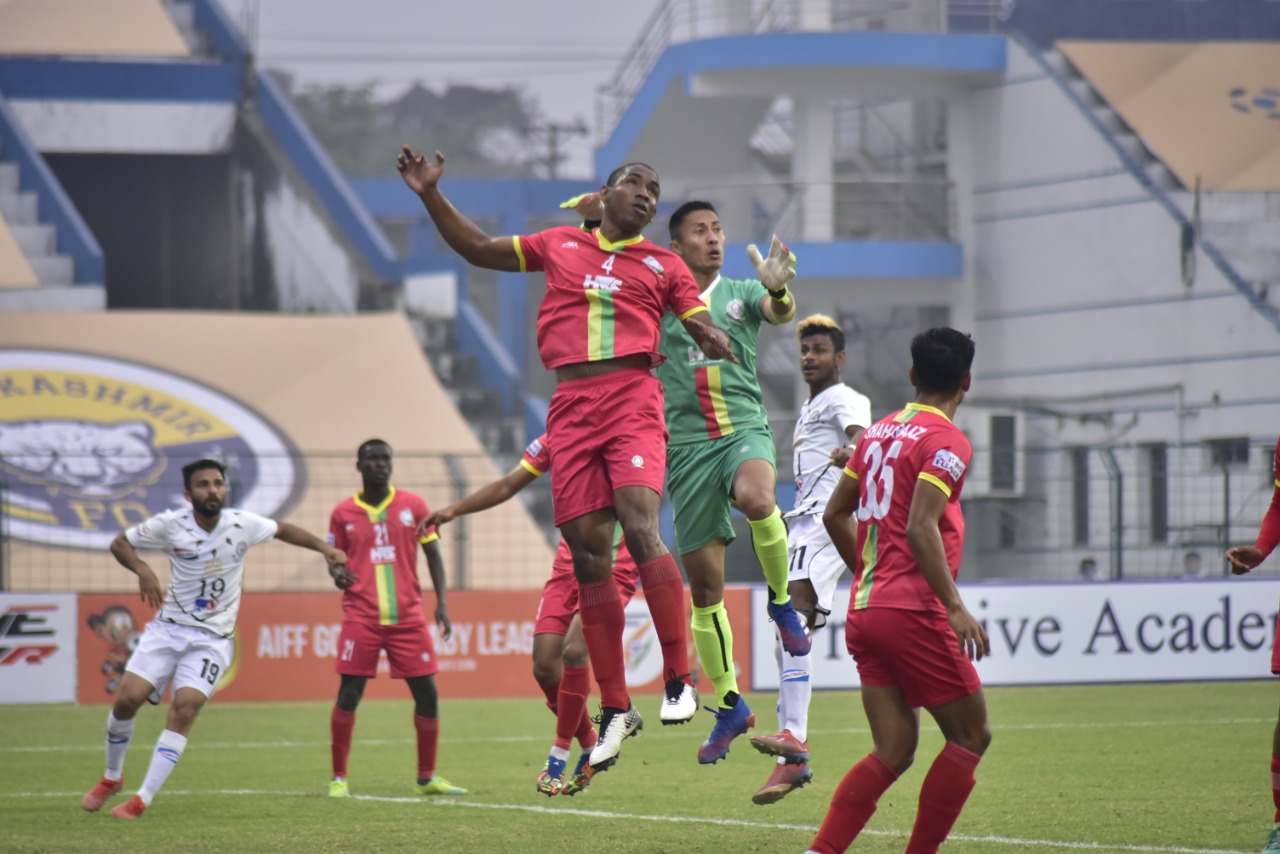 1. How did you start playing football and tell us a bit about growing up in the football-crazy country of Brazil?
My dream since I was young was to be a football player. When I was nine years old, my dad's friend saw me play and liked it a lot, but my dad did not want me to play and I cried a lot at that time. Unfortunately, when I turned 14 my father passed away and it was a great loss for me. Then one day my mother was watching television and saw a young football player, already in great prominence in Brazilian football, and she called me to talk about my dream of becoming a footballer and she insisted a lot until she had me convinced of pursuing my dream. And in this way, the dream came back to my life at the age of 15. My mother and stepfather helped me a lot, but even so, it was hard because football is a very popular sport in Brazil and children start learning at a young age, so I had started later than my peers and knew very little about the fundamentals of football that the other Brazilian children already knew. What I knew was how to run.
I always tried to improve by watching talented and more experienced players and asked them to teach me. I always did extra work and thank God my evolution was very fast. I signed my first professional contract when I was 19 years old. Unfortunately, I wasn't getting many opportunities, so I started playing in several medium clubs in my city. There was a time when I stopped playing, I worked two jobs, in the morning I worked in a distribution company, and in the afternoon I worked unloading a gas truck. I arrived tired in my home, but God had a purpose. After about 8 months, God used a businessman (Ricardo GR) to find me a club, and then I ended up playing for several teams in Brazil, Jordan, Indonesia, Kuwait, and today here in India.
2. You played in the middle-east before coming to India. What are the differences you have noticed so far between the footballing cultures of Middle East Asia and India?
Yes, the clubs I played for in the Middle East liked to keep the ball. I realized that the style of play in Indian teams does not include holding the ball, but of course, it varies from team to team.
3. You know TRAU FC is based in Manipur. But due to the pandemic, the I-League is being held in Kolkata. Did you come to know anything about Manipur and its culture from your teammates?
Yes, I got to stay one month in Manipur. I came to know a little about that place, the fact that pepper is very famous in India, and thanks to God my relationship with all of them was very good.
4. How difficult was it at first to adapt to Nandakumar Singh's style of play?
It wasn't difficult at all. The team I worked with likes to talk with the coach to understand the style of play he implements, and I tried to adapt to this as quickly as possible.
5. How is Nandakumar Singh off the field? How was your relationship with him?
He is a very calm person and always leaves the players at ease. My relationship with him and with all the coaching staff was very good.
Also Read: ISL 2020-21 | 5 Foreign players who failed to live up to expectations
6. What are your thoughts on Bidyasagar Singh? He has been scoring lots of goals recently and has been in the limelight for a while, after winning the golden boot?
I am very happy for him! He worked hard and now he is reaping the rewards of what he has planted.
7. There were lots of youngsters in the squad this season. Being a senior and experienced member of the team, how did you motivate them and what inputs did you provide to them?
Yes, there were young people of great quality. One of the things I always told them was to never give up hope and to always work hard. Also, I talked with almost all of them privately, always motivating them.
8. What are your thoughts on coming back to India next season?
I am looking into this. I would be really happy if I can come back again.
9. TRAU had a heartbreak in the final match and came very close to winning the I-League. How are the players coping up with the heartbreak?
We knew it would be a difficult game. We were all very saddened by the defeat, but we have our heads held high because of our performance in the championship.
10. Finally, do you have any message for the TRAU fans out there?
I wish God will bless each fan a lot, thanks for the affection, for the messages, and for never giving upon us. A strong hug to all of you.
---
Follow IFTWC via our website, Instagram, Twitter, Facebook, and Telegram pages/channels for all the latest updates on Indian Football and download our app from the play store.