Soosairaj Michael, the name is heard every now and then in the Indian football circuit. Soosairaj plays as a left winger for his club ATK FC and the Indian National Football Team. With his fantastic abilities to dribble past defenders and some serious pace, Michael Soosairaj is one of the best wingers in the league at the moment.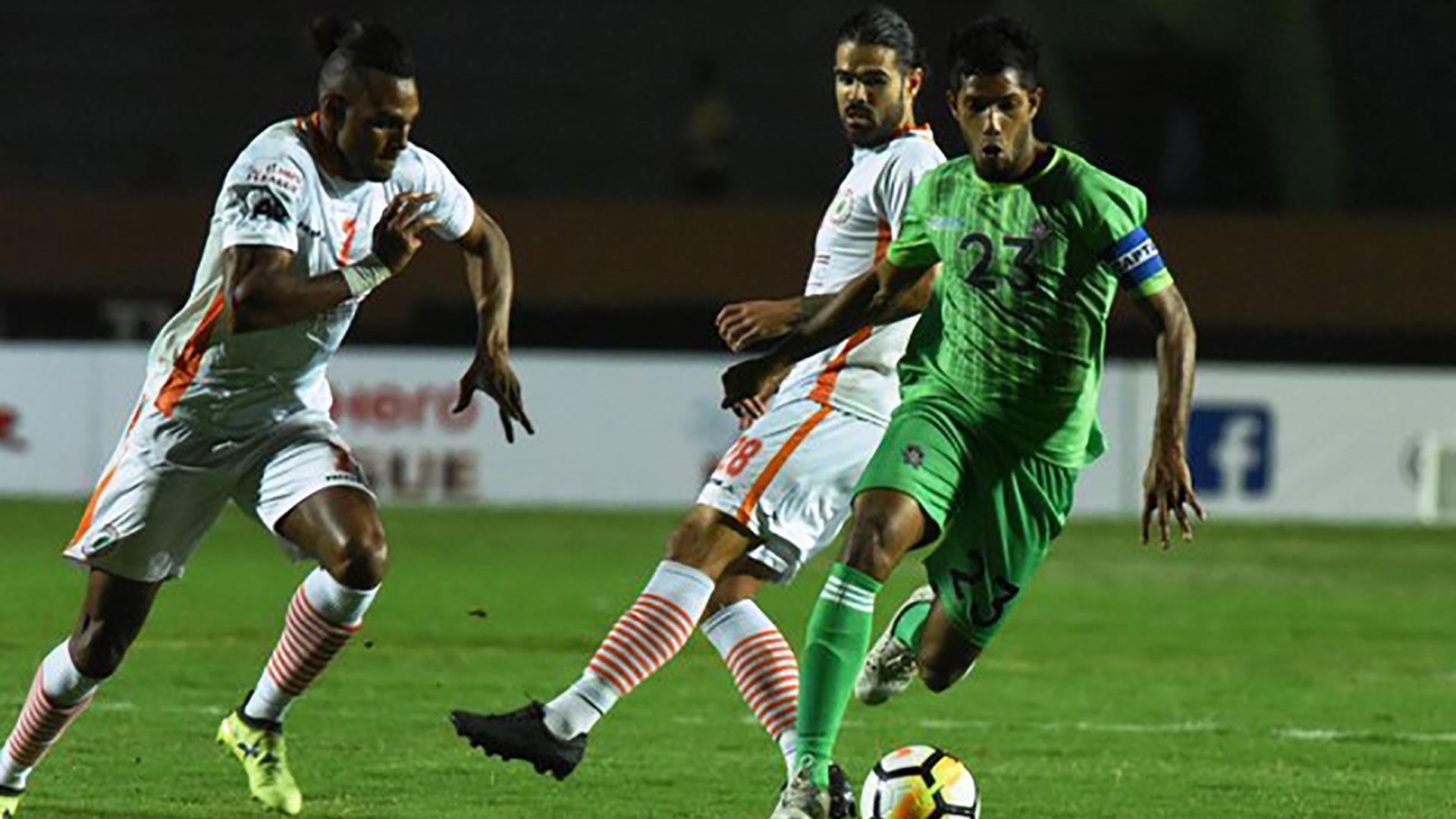 Born in Kanyakumari district of Thoothoor, Soosai started his professional career at Arrows FC in the Chennai Senior Division. Later he went on to play for the I league side Chennai City FC. He was considered as one of the best midfielders of the I League 17-18 season.
Owing to his great performance he earned himself a move to the top tier side Jamshedpur FC. With a brilliant record of 4 goals in 14 games Soosai was becoming a hot pick in the transfer market. Soon he got an opportunity to play for the ATK FC in the recently concluded ISL season 6.
He was phenomenal throughout the season doubling as a Left back as well as an attacking Winger. Soosai played every match and scored 3 goals for ATK as they were crowned the champions of the season.
Here is what the man himself has to say:
1.Growing up in a state like Tamil Nadu where there is no rich history of football ,how did you get into football?
>The place which I belong to is considered very important for football. I have been playing football since my childhood and also my family hails from a footballing background as my three brothers are footballers too.
2. Who is your Favourite Footballer & what traits about him do you admire the most?
>There are few footballers which I like and admire but to pick one, it's Christiano Ronaldo. The reason being his hardwork and healthy mind.
3. Which is your Dream Club ?
>The obvious pick is going to be "Real Madrid" , also it is my all time favourite club.
4. Who is the best player you have played with? Why?
>There are many good players I have played with but I would say Sunil Chhetri is the best because he has the qualities and skills of the best players in the world.
6. What's your fondest memory in football?
>My fondest football memory would be lifting the ISL trophy with my brother Regin Michael.
7. Most Indian parents wants their children to be a Doctor or Engineer. Very few of them only stick to sports. How was your family in this case?
>My family always supported the sport. As I have already mentioned my three brothers are footballers too. They have supported me a lot to grow in football.
8. What kept you going during the tough times when you were not selected in the Indian National Team?
>Yes, it hurt a bit back then when I did'nt get selected but I told myself to be patient and I never gave up. I kept working hard and when the time came, I showed up and proved myself.
9. What was your feeling when you finally made your debut for India?
>It was a very precious moment indeed. It gave me goosebumps when I entered the pitch to represent India.I feel very blessed to play for our country. It's like a dream came true.
10. Your favorite Coach? What is your opinion about Antonio Habas?
>My all time favourite coach is Alex Ferguson. Talking about coach Habas, he is very knowledgeable about football and he is the best coach I have experienced till date.
11. Who is the toughest defender you played against till date?
>I have faced many tough defenders but to pick one name, Tiri is the toughest one I have played against.
12. How many positions you have played for, in your life and which position you think yourself to be most suited in?
>I have almost played in every position except stopper back. According to me Left wing suits me the most.
13. You have been an I League champion as well as ISL champion. How different was the journey for both?
>I have played for Chennai City FC in the I-League, and for Jamshedpur FC and ATK FC in the ISL. There are no major differences in both the leagues but we definitely get more exposure in the ISL.
14. Possibly you are the only Indian player who was involved in big money transfer twice. How do you keep up with this big money tag & expectations of the club?
>There is no such money tag for me, in fact I feel very blessed. Obviously the clubs expectations will be high and I try to fulfill each and every expectation.
15. If not Football, than what profession you would have chosen?
>To be honest, I never thought anything beyond football, if we suppose then I might have been a fisherman.
16. What is your ultimate dream to achieve in your career?
>My dream is to play in an European league at least once in my career.
17.What would you do professionally after your retirement.
>After my retirement I would love to start a football club for girls at my native place.
18. How have you been practicing or keeping yourself fit during Covid-19 pandemic?
>As of now we are all are stuck inside homes so I do the core exercises in the morning and I do the strength exercises in the evening to keep myself fit.
19. What would be your advice for the young generation who wants to dive into Indian Football?
>Just follow your dreams and keep working hard, the main thing is to learn accepting failures and never giving up!
We, the folks at IFTWC would like to Thank Soosairaj for sparing his valuable time out. We would also like to wish Soosai the best for his future endeavors.