Having concluded their World Cup qualifiers campaign on the 3rd spot, Team India headed by coach Igor Stimac returned from Doha with a mixed set of results. A win over Bangladesh, a draw against Afganistan and a narrow defeat against Qatar summed up the Blue Tigers' fate and they'll now rally for the AFC Asian Cup 2023.
In a follow-up to the campaign, head coach – Igor Stimac addressed the media and in this article, we'll walk you through the excerpts of the conversation.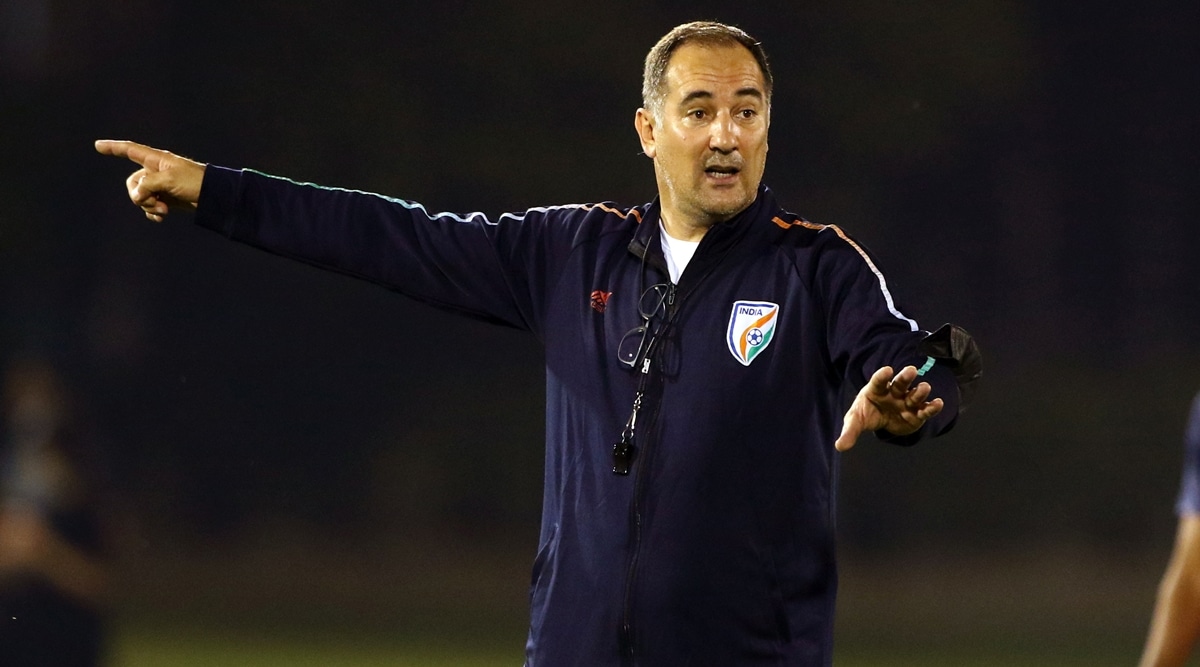 Igor Stimac on expectations and future of the Indian National Team –
Talking about the expectations at stake, the coach mentioned, "When I joined AIFF, the fans were not happy with the style of play. They wanted to change the style. We decided to change the course, to play better teams."
"What I witnessed, everybody who is a stakeholder in Indian football is helping it advance. When I want something to be implemented or changed, it is not easy. We are talking about solutions. Very soon when this pandemic is over, Indian National Team will look much better," he added.
Dealing with higher ranked oppositions –
We have witnessed the Blue Tigers struggle against some of the top Asian teams. Igor Stimac quipped, "We cannot say we are gonna do this. The quality of opposition dictates the play. We are still behind big Asian teams in terms of physicality, speed, tactics. The work needs to be done there. We can go all out against UAE, Saudi Arabia, Iran and Australia and say we are going to play an open game, the results will be like the result against UAE(6-0)."
Key assets for the Indian National Team –
The flagbearers of Indian football, captain Sunil Chhetri and his deputies Sandesh Jhingan and Gurpreet Singh Sandhu have always been in an inspired form donning the Indian jersey. Speaking about them, Igor said "Sunil is better now than 2 years ago. Sandesh is twice as better now as he was two years ago. He is one of the best center-backs in Asia. If he works on passing, he can become the best in Asia. Gurpreet Singh Sandhu has also bettered his previous form as well."
Verdict on India vs Afghanistan –
"You guys thought Afghanistan was in control. That's what we wanted. We wanted them to control the mid. We didn't allow them to enter the final third till they scored the goal. They had shots from outside the box but other than the goal they couldn't do much," was Igor's parting message as he summarized the last encounter.
Follow our website to get latest updates on Indian Football!
---
Also Read –