Manvir Singh (ST) : FC Goa 》ATK Mohun Bagan FC
Manvir Singh makes a move to the defending champions ATK Mohun Bagan FC. Having graduated from Minerva Punjab academy, the 24 year old striker made his professional debut with the Kolkata based club Mohmmedan SC. Then moving up the ranks he spent three years with FC Goa where he made 47 appearances for the club.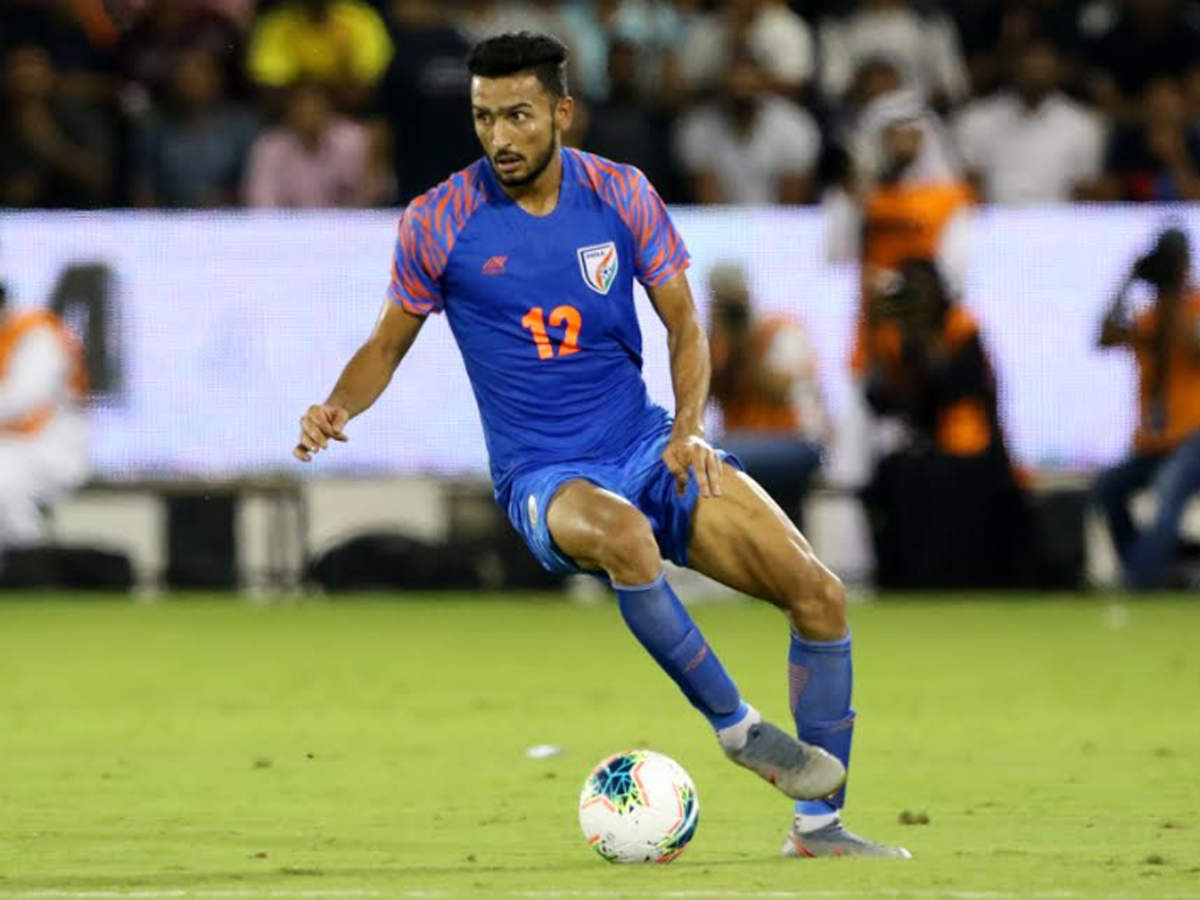 He made his National Team debut back in 2017 and being an Indian Striker made him a rather valuable pick for most of the clubs. The 2019 Indian Super Cup winner, Manvir stands 1.88 meters tall and his physicality aids him to go more central in the final third. One of his key performances came in the 2019-20 season of the Indian Super League as his injury time goal helped FC Goa equalize and salvage a point against Northeast United FC.
Manvir Singh will huddle alongside some pretty experienced players and this new journey will hopefully get the better out of him. The big question would be whether he would fit in Coach Antonio Habas' 3-5-2 lineup. It would be rather interesting to see whether Manvir will pair up alongside Roy Krishna and David Williams to form the attacking triad.
On his move to the Kolkata Giants, Manvir said, "Kolkata has a special place in my heart and I am very happy to be back here. It will be a great honour to turnout for this special club in the green and maroon and I look forward to representing ATK Mohun Bagan FC for years to come."
The team will be stacking up their attack with some major domestic as well as continental challenges up ahead and with the addition of Manvir they'll definitely be more balanced as they inch closer for a long and crucial season.
---
Check out our website for regular updates of Indian Football – https://iftwc.com/
Our Social Media Handles :
Instagram – https://instagram.com/iftwc_
Facebook – https://www.facebook.com/IFTWC/
Twitter – https://mobile.twitter.com/IFTWC
YouTube Channels –
Techtro-IFTWC – https://www.youtube.com/channel/UCzrGZMoQE_XrnAj7HEM1tRw
Techtro Indian Football Hub – https://www.youtube.com/channel/UCG2HEh0H_BuqDFaePTcsCeA