Mohammedan SC have started to strengthen their squad and brought Andrey Chernysov as their new head coach. Now they have shifted their focus towards the Indian contingent as they have signed experienced fullback Lalramchullova, Balwinder Singh at the heart of the defense, Sushil Meitei from Bengaluru United and Kabir Toufik from Chennai City FC. They have also extended the contracts with Firoj Ali and Azharuddin Mallick.
Lalramchullova has penned down a contract with Mohammedan SC after missing a whole season because of injury. The experienced side-back started his career at Aizawl FC under Khalid Jamil and played a pivotal role in bringing the I-League title to Northeast. Then he ventured down to Kolkata, where he joined East Bengal. After spending two years, he joined the arch-rivals Mohun Bagan AC where he won the I-League in his first year. After both teams joined ISL, he returned to his old club East Bengal but failed to debut in ISL after getting an ACL injury.
Sushil Meitei, the 24-year-old right-winger from Manipur, has signed from I-League 2nd division club Bengaluru United. He started his journey up from Real Kashmir FC, played four matches for the Snow Leopards in the 2nd Division I-League. After a good stint with Real Kashmir, he was scouted by NorthEast United FC but didn't get proper game time. He was then loaned out to Fateh Hyderabad, where he scored four goals in eight matches. In search of proper game time, he went on to sign for NEROCA and played a couple of seasons, making sixteen appearances for them before signing for Bengaluru United.
Balwinder Singh, the 29-year-old defender from Punjab, pens down his contract with the Black Panthers. This will be his second stint with the Kolkata side. He started his professional career at Pathachakra in 2018. After promising performances, he moved to the south and signed for Gokulam Kerala FC, where he made six appearances in the I-League 2017-18, then moved back to Kolkata and signed for Mohammedan SC. He represented the Black Panthers in the Durand Cup and I-League 2nd Division before parting ways with them.
Mohammedan SC also strengthened their last line of defense by signing Kabir Toufik from Chennai City FC for two years. Kabir was part of Chennai City FC's I-League winning squad. He made forty appearances for the Chennai side and managed to keep three clean sheets. The 24-year-old shot-stopper was the first choice goalkeeper in last season's I-League for Chennai City FC.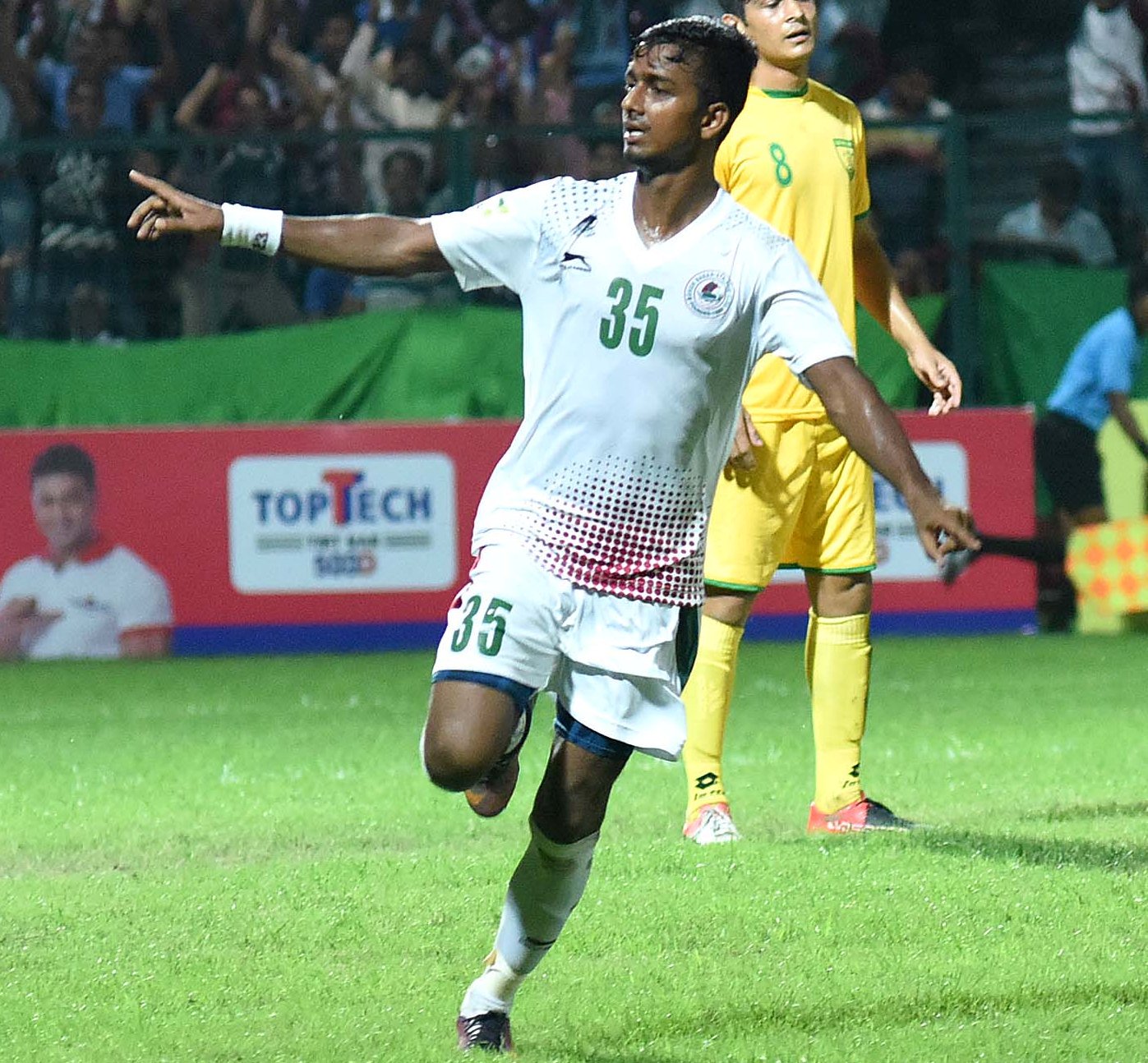 Mohammedan SC have announced the extension of Firoj Ali and Azharuddin Mallick for two more years. Firoj Ali made six appearances for the Black Panthers last season. During his stint with Mohun Bagan, Azharuddin was regarded as one of the brightest prospects in Indian football. He stays with the Black Panthers after a decent season with them.
Follow our website for all the latest updates on Indian Football.