We take a look at the top 5 state football leagues in the country with the rising popularity of the game.
Football in India has been there for a long time now. Introduced by British Soldiers in the mid-nineteenth century, the game initially happened between army teams. Soon more and more clubs emerged in different parts of the country, which led to the start of leagues in various states across the nation. Currently, the country has more than 15 state leagues that run throughout the year. As the popularity of the game increases in recent times, more state leagues need to start and increase the popularity by reaching the non-footballing states in the country. The leagues provide a platform for young talents to exhibit their skills and play in the National leagues, the Indian Super League, and I-league in the future. Here, in our article, we take you through the top 5 state Football leagues providing the best entertainment and some great players to the Indian footballing circuit.
#1 Calcutta Football League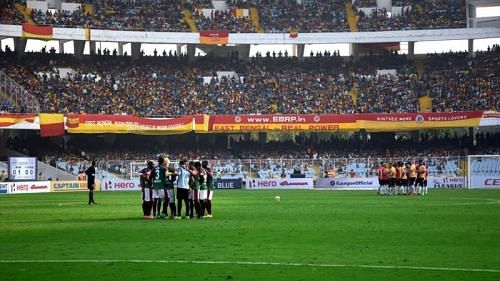 One of the obvious choices for the number one pick, the league is surely the best that the country has witnessed. Founded 122 years ago, in 1898, the league currently has 7 divisions with 157 Kolkata based clubs and units. From 1st division to 5th division there are a total of 5 divisions with the 1st and the 5th division each consisting of an extra division(group B) thus, totaling to 7 divisions.
The league is the oldest football league in Asia and regarded as one of the oldest football competitions in the World. Indian Football Association(IFA) is the organizing body for the league. Around 8,500 directly registered players of IFA play in the CFL. The league has produced some of the most popular clubs in the Indian football circuit namely East Bengal, Mohammedan S.C., and Mohun Bagan. East Bengal is the most successful club with 39 top division titles to their name. Mohun Bagan, the fierce rivals of East Bengal are second with 30 titles.