The club based in Thrissur has been a standout club from Kerala in producing lot of talents for the Indian football. FC Kerala was started in the year 2014 by Kerala Football association and plied it's trade in the Kerala Premier league. Later, made an entry into the Hero I-League second division in the season 2017-18. FC Kerala claimed their first win against Fateh Hyderabad which ended in a result 2-1.
fckerala.in
FC Kerala are looking to play Hero I-League in the coming season, which will be a promotion for the club from Thrissur. FC Kerala were dominant in their Kerala Premier League journey reaching the semi-finals by securing second spot just behind Gokulam Kerala FC in their group. However, they couldn't go past Indian Navy, who defeated the defending champions Gokulam Kerala FC 7-6 on penalties to become champions.
The club from Kerala is known for nurturing local talents and has been successful in creating a good platform for their future as well.  Interesting fact is that, their current shot-stopper, Sachin Suresh, is representing his Nation's Under-19 side. This club is being commonly called as 'People's club of Kerala.' Let's take a look at some top players produced by the club, who're flying high at the moment.
5. CHRISTY DAVIS
Christy Davis has been pulling strings in the midfield for FC Kerala and he is the latest player to leave his mother club to enjoy top flight football after Gaurs wanted to sign the talented Keralite. FC Goa are on the verge of signing this youngster, who could fit well in the side and improve his game as well.
          fckerala.in
4. SACHIN SURESH
Sachin Suresh was selected in the Indian Football Team U-19 squad for Spain tour (COTIF Cup). The shot-stopper had earlier represented India in the AFC U-15 Festival of Football in 2015 and also has played in the AIFF's U-18 Youth League. Central Excise head coach of FC Kerala, Hameed was also part of U-19 India football team as Goalkeeping coach for the same tourney.
multiplysports.com
3. CK UBAID
The Goalkeeper hailing from Kannur, Kerala is currently plying his trade for Kolkata Giants, Quess East Bengal FC. Ubaid showed good performances under FC Kerala during 2017-18 season and later went on to join Quess East Bengal FC for the second half of the season. Later, the 29-year-old was signed with a permanent move till 2020 in favor of the club from Kolkata. Ubaid made 11 starts for East Bengal during his loan period at the club in Hero I-League.
2. SREYAS VG
The 22-year-old forward from Kerala, had a brilliant season with FC Kerala during his spell at I-League second division. This created him an opportunity to sign for Minerva Punjab FC, who were crowned champions of Hero I-League last season. The club from Punjab signed the forward by March, who are currently contesting in AFC Cup competitions. Sreyas started for Minerva in the recently concluded group game against Chennaiyin FC. The forward has already 2 goals and 1 assist to his name in his four appearances in AFC Cup competition.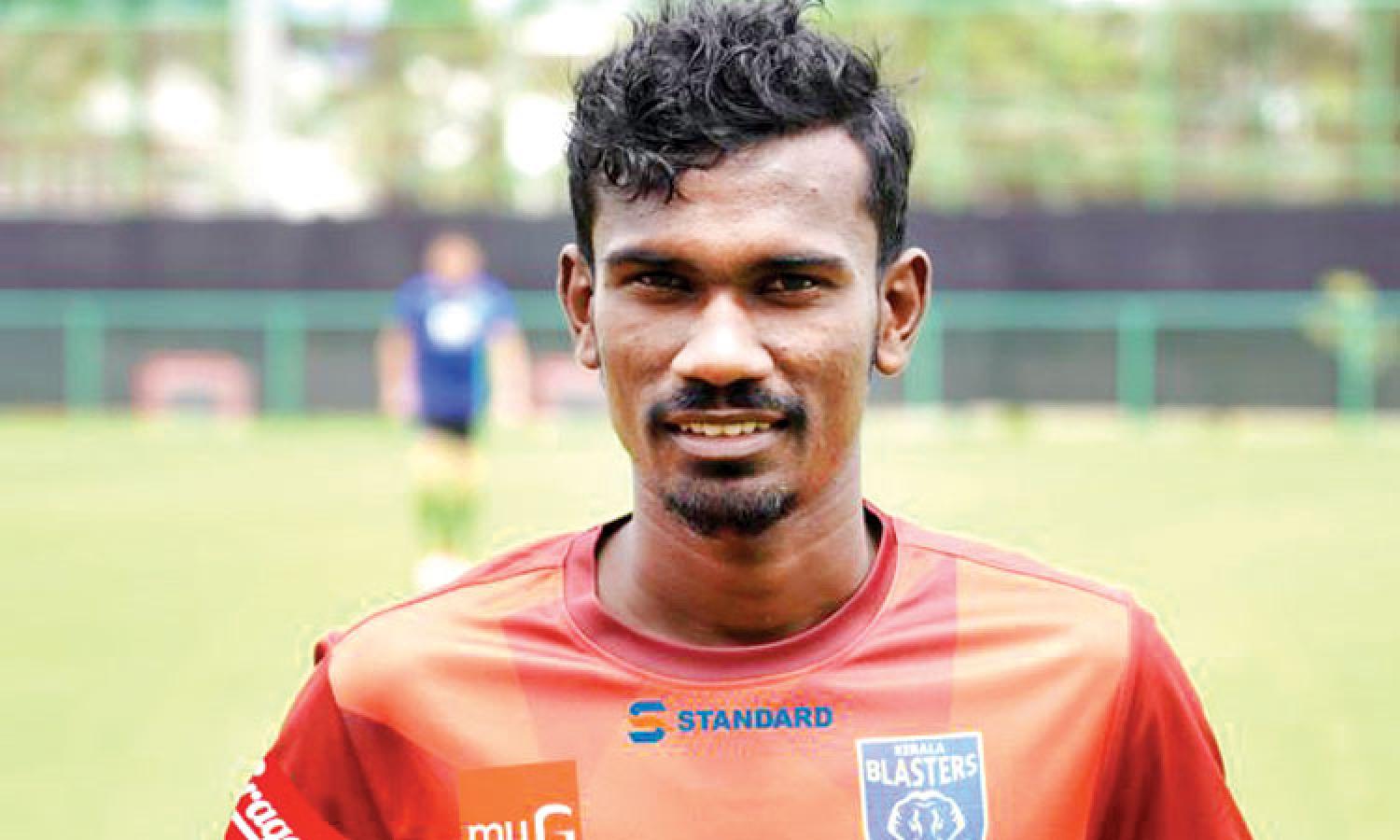 1. JITHIN MS
Jithin MS is another midfielder, who hails from Kerala and currently playing for Kerala Blasters FC. The 21-year-old is now back with Kerala Blasters reserve side after spending his loan spell at Ozone FC in Hero I-League second division. He made 5 appearances for the Bengaluru based club in this loan period from Kerala Blasters FC. Jithin MS was signed from FC Kerala during July 2018, after his impressive performance under FC Kerala. Later, he got loaned out to Ozone FC. The Keralite returns back to Kerala Blasters FC after ending his loan spell and could be a star to watch out for in the coming season of Hero Indian Super League.